Hi All,
I am a newbie at Knime, Please help me to sort out this problem I have created an NLP workflow where I am using TFIDF and then training a model I have tried all ML Models and every model got stucks at 10%. In heap status It shows memory full.
I have data where 7462 columns and 33591 rows
my laptop is 16 gb ram I have provided 14 gb to knime
and 500gb SSD with i5 10th generation,
This is my workflow, I have cleaned the data in jupyter in Knime I just wanted to train and test the model.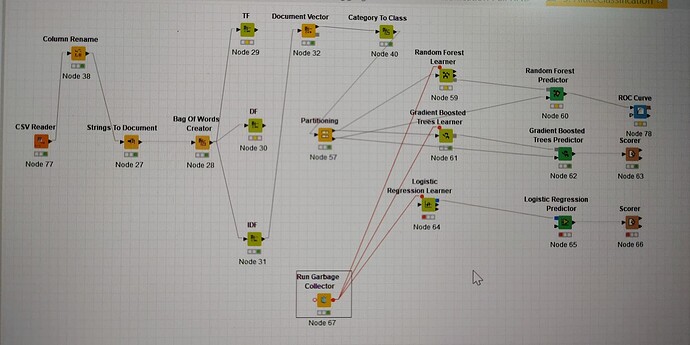 Is there any way that I can divide my training data into 5 or 10 small training set and then train my model one by one, Please help!!!