Hello Everyone,
I am writing to you because I found a solution for a little challenge, but it is very vulnerable for errors when I want to change something later and ask for advice on how to make it better.
I would show you here what I did.
My Input is the following table of sleep measurements:

I wanted to get the correlation of it, but it is not possible because the Mean values are all Time types and not Decimal.
Therefore, I have built the following pipeline to transform each row separately to a decimal type: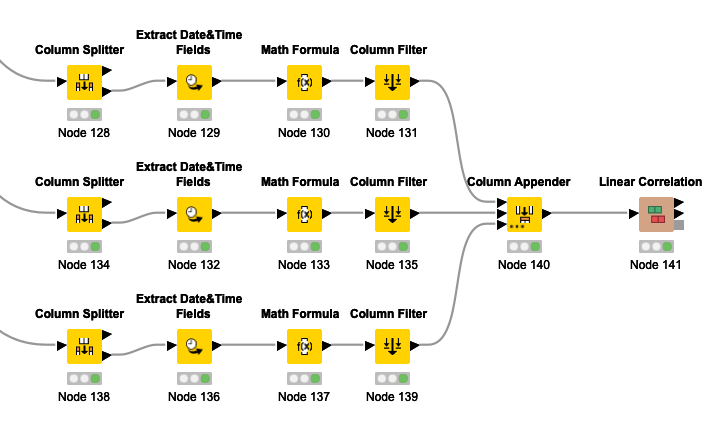 This worked, and I could determine the Correlation between the three columns afterwards.
But, as you can see, it is cumbersome and not easy to maintain. It would be much nicer to use a multicolumn function which can transform generally a timespan to a decimal number.
To give you some details what I did in each of these pipelines, here are the settings of the top pipeline stages:
That's what I did for all three Mean values of the table at the beginning.
As a little background information, I thought of using the String Manipulation (Multi Column) block, but do not know how to insert the right formulae to transform my inputs to a decimal number.
Thank you very much to everyone which is helping me to make this a better and cleaner stream.
I wish you a nice rest of the day.
Kind regards, Alex