Hi all,
I have an Excel table which shows the number of orders per product and uses the dates/months as column headers, see attached screenshot for reference (first table):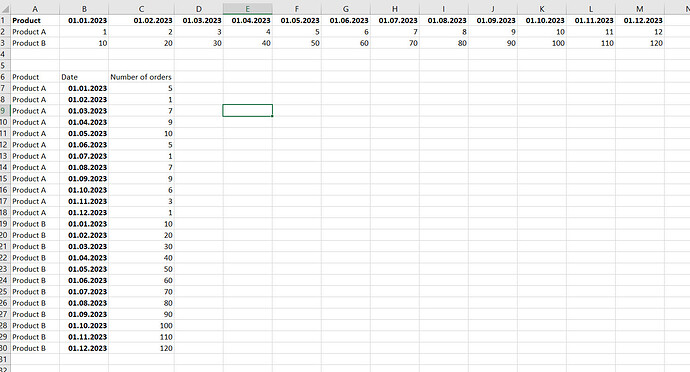 I would like to change it to a proper data format (second table in the screenshot).
I did play around with the Transpose Node and also the Pivoting Node but did not succeed.
Any help would be appreciated!
Thanks in advance