Hi all!
So I have the following table: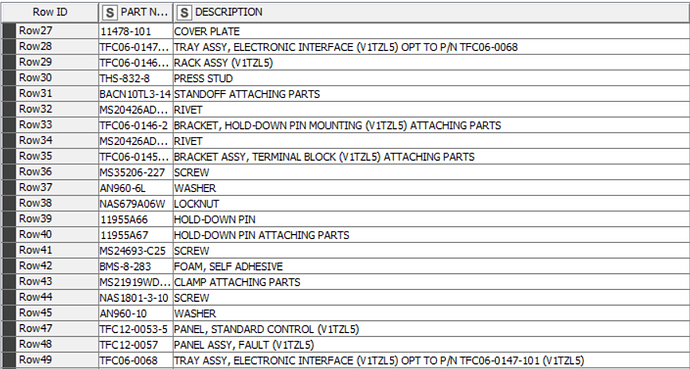 and I want to filter the strings from the column "DESCRIPTION", by removing everything after certain words. In the example above I want to trim the strings after the words "ATTACHING" and "OPT". So the output would look like this:
For this, I used the node Cell Splitter, where I split the "DESCRIPTION" column on those words and then keep the first column and delete the second one. Something like this:

However, as there are a lot of words that I want to trim on, this method becomes inefficient. Any ideas for a better way to do this? Ideally, I would provide a list of words as input and based on all these words the strings would be trimmed. The workflow that I used and the input file can be found below.
B737 IPC R6 Data Extraction.knwf (42.4 KB)
00000001_001_of_325 v4.xlsx (92.2 KB)
Any help/insight would be appreciated. Thank you!