Hello.
I have some trouble with Recursive Loop End. I have boolean variable which recalculates on each iteration of the loop.


And I want to finish this loop when my variable will be equal to "true".
But in the configure dialog of Recursive Loop End node choosing variables list is disable.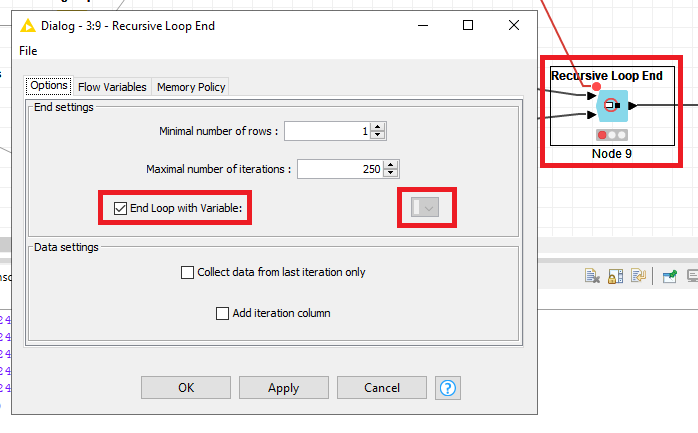 Could anyone help me, please?