Hi everyone,
I am working on a workflow and I am facing dysfunctionality for using try-catch error nodes in an inactive port.
To clarify my explanation, I have a workflow with empty table switches and within each of them I have one component with multiple try-catch error nodes in it. As a normal behavior when the component is in the inactive port, I expect the component should be inactivated and the end if node should choose one of the ports and be run after it; but when I run the "End if" node it is not going to run and my workflow does not proceed anymore.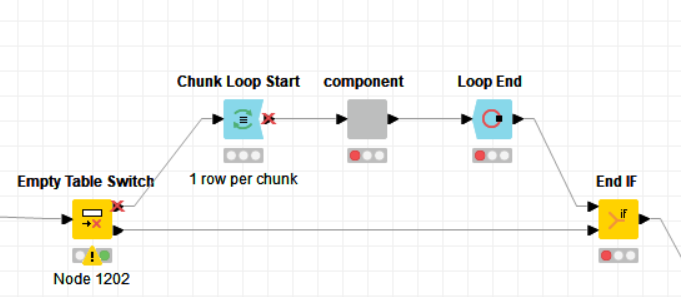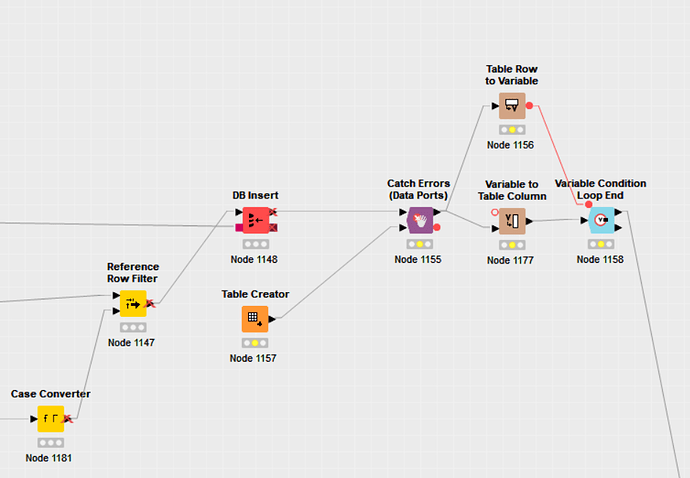 It is so strange because it shouldn't act like this.
Normal behavior: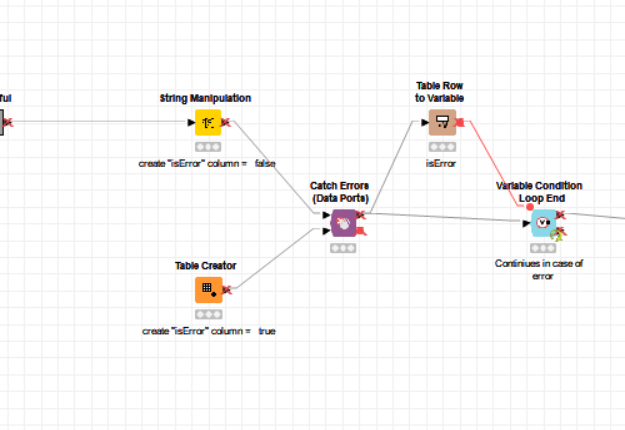 Although I can not share the exact workflow but this is an example for the workflow structure that I am working on, I have tried to face the same error in this workflow but I could not.
Try-catch.knwf (45.1 KB)
So, if anyone can help me with this error I would be appreciated.
Mona