Hi,
Is there any update in the newer version of Knime to tunnel DB connections through SSH within Knime? We are currently using putty to open the SSH tunnel and would like to avoid it using with Knime.
Is there a way to replicate settings similar to Standard TCP/IP over SSh settings of MySQL workbench?
@ScottF : Any inputs?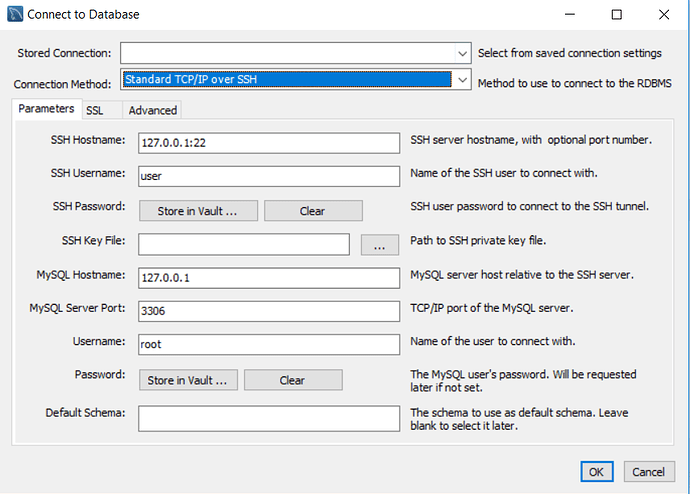 Thanks