Hello,
In my workflow I want to insert a node bar chart to compare the number of players in each country (see image "excelV1" for data.


The problem is that I have no column to identify so I would like to transform my "excelV1" data into "excelV2" in order to clearly identify the 2 columns.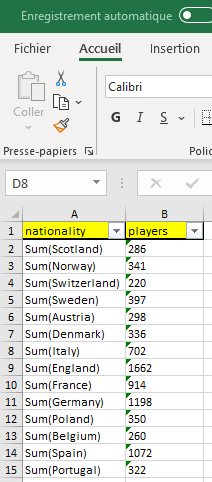 workflow:

Thanking you in advance.
Thank you in advance,
Tom