Hello all,
I would like to include two flow variables from a table in a python script, unfortunately without success. Here as an example: web scraping 5 keywords in 2 different websites.
Python_testing_flow.knwf (15.3 KB)
If I "hard code" one of the two variables, then everything works fine. With two flow variables it comes to the error message.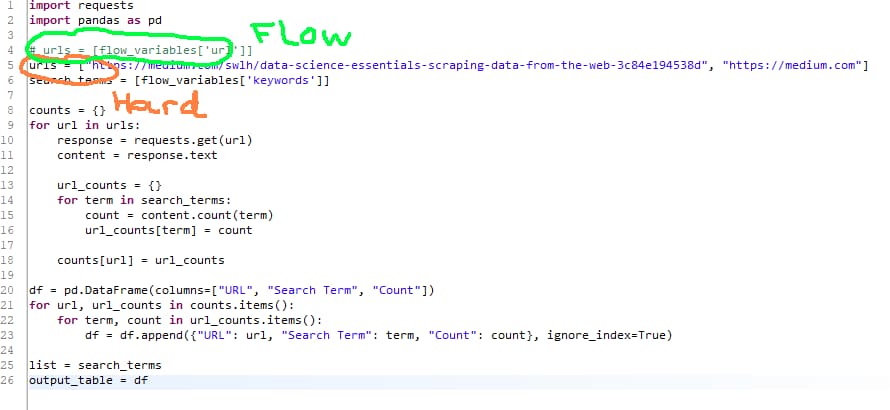 However, one flow variable has more data rows than the other. Could this be the problem? Or does this have to be solved with two tables? Then how?
I would be grateful for a little help!