Hi,
I am currently working on creating nodes for command line tools and for this purpose I use Generic KNIME Nodes (https://github.com/genericworkflownodes/GenericKnimeNodes).I have to say the documentation is sparse so I might have easily overlooked something. I am currently using the 3.8.0 nightly build on Win 10 pro.
After creating the eclipse plugin via ant I am able to import the resulting directory into my eclipse workspace but i get several error messages. After then starting the KNIME instance none of the new Nodes appear where they are supposed to. Tried this already with the samle projects (openms, copyfasta etc) and my generic hello world node.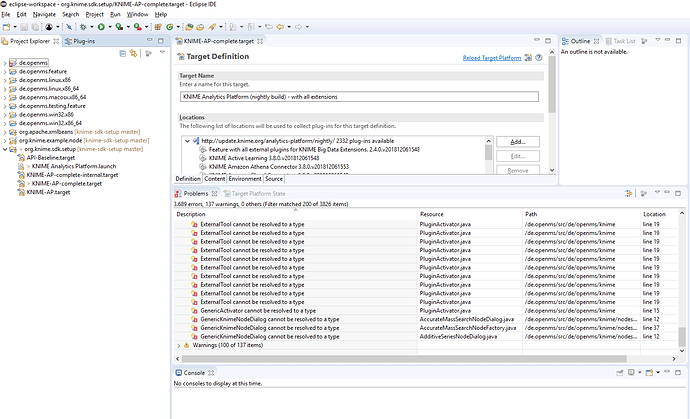 I am using the AP-complete.target which includes File Handling Nodes. After starting eclipse the target platform has to be reloaded multiple times to get rid of error messages.