Hi,
I am getting an internal server error has occurred error message whenever i am trying to login in to KNIME hub. I have tried to login to from different browser and also cleared caches and all but that didn't work.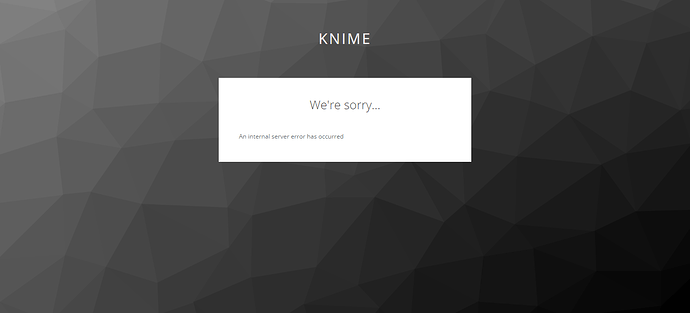 Whenever error is occurred it direct to below URL:-
https://auth.hub.knime.com/auth/realms/knime/broker/knimesso/endpoint?code=a69ef9f2802472eff526e4143df7b1bd92b7c5a7&state=gExvGvvD0zD0s396EscLo6Wh9ujtAncffzJ935tgAgw.OzsiW__qrv0.https%3A%2F%2Fknime.learnupon.com%2Fsaml%2Fconsumer
Please help to solve this issue.