Hi,
So I have 2 data input. The first data input is:

The second data input is (the value under Shoe & Shirt is defined as promo level):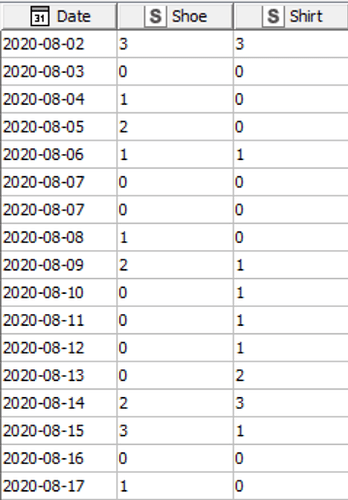 My goal is to map the promo level based on date and category, so the output will be like this: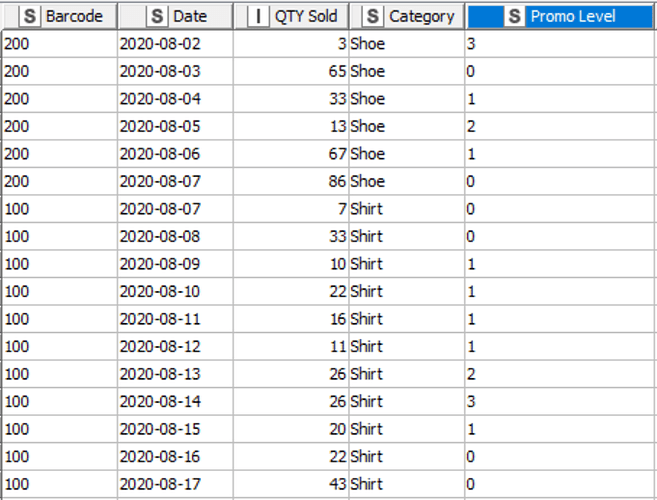 I can't understand the use of logic with this type of data input as previously I use only Column Expression node but it returns missing value for all rows. So I guess in this kind of case, I need to use loop.
Here I attached the workflow I've created before as well as the logic I used in my column expression, along with the sample data for this process.
Sample Data.knwf (25.5 KB)
Thanks.