I have a file that I wish to copy and later read.
It appears to be a good idea to use relative path names.
So I have created a mySQL query which returns my file name with the path attached to it.
knime://knime.workflow/JOBOURKE_11006_25.xml

I have a step further on which converts this value into a variable.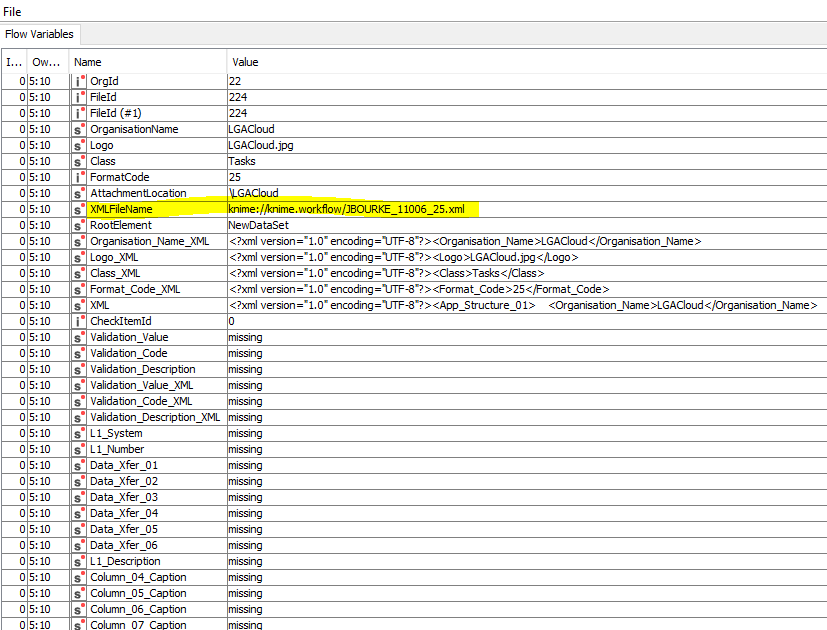 When I execute the workflow, I get an error. The console window I believe shows the exact issue.
It says as follows
Exceute failed: knime:\knime.workflow\PHOLLIER_11076_18.xml (The filename, directory name or volume label syntax is incorrect)


It appears that the workflow is not interpreting my path correctly. Or is it?
What am I doing wrong here?