Please excuse the messy part-workflow below, but I hope it illustrates my problem: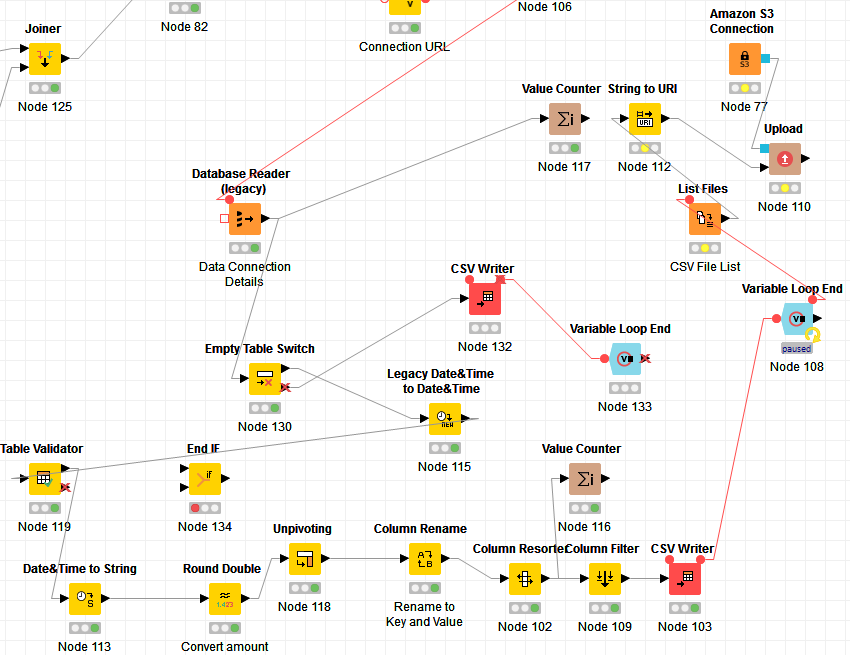 I have a table containing some SQL queries which I need to execute in turn, conform the results to a standard table structure and write to a folder in an AWS S3 bucket. The combined files, once conformed, are then queried using Athena as an entire table. Some of the SQL queries have differing numbers of columns, but using the unpivot node allows me to ensure that all of the CSV files in S3 end up with the same structure and don't crash Athena.
The whole process works well as long as the queries always return rows, but when no rows are returned part of the conforming process fails and the loop stalls. If I use an Empty table switch and end if node to bypass the conformance process, I will write a CSV file with an inconsistent format to S3 and corrupt Athena.
What I would like to do is write a failing (audit) entry to a different folder whenever no rows are returned (or handle the problem in some other way) and continue the loop to process the remaining SQL statements.
Any help or advice would be really welcome.
Tasha