Please see graphics below.
I have a table with 18 columns i wish to perform simple math functions on (columns 1-9 labeled QValue1, QValue2, etc.) and (columns 10-18 labeled Q1+Mean, Q2+Mean, etc.).
I wish to use the math formula multi column node to incrementally divide QValue1 column cells by Q1+Mean cells across all rows, then divide QValue2 column cells by Q2+Mean cells, etc., all the way down the series of rows.
For example: QValue1 / Q1+Mean, row 1 (5/10=.5), QValue2 / Q2+Mean, row 1 (7/20=.35), …QValue9 / Q9+Mean row 30 (0/3=0).
I just can't seem to automate this process of simultaneously moving from QValue1 with Q1+Mean, then QValue2 with Q+2Mean, etc. in the math formula multi column node.
Any assistance is really appreciated. Graphics and data are attached below.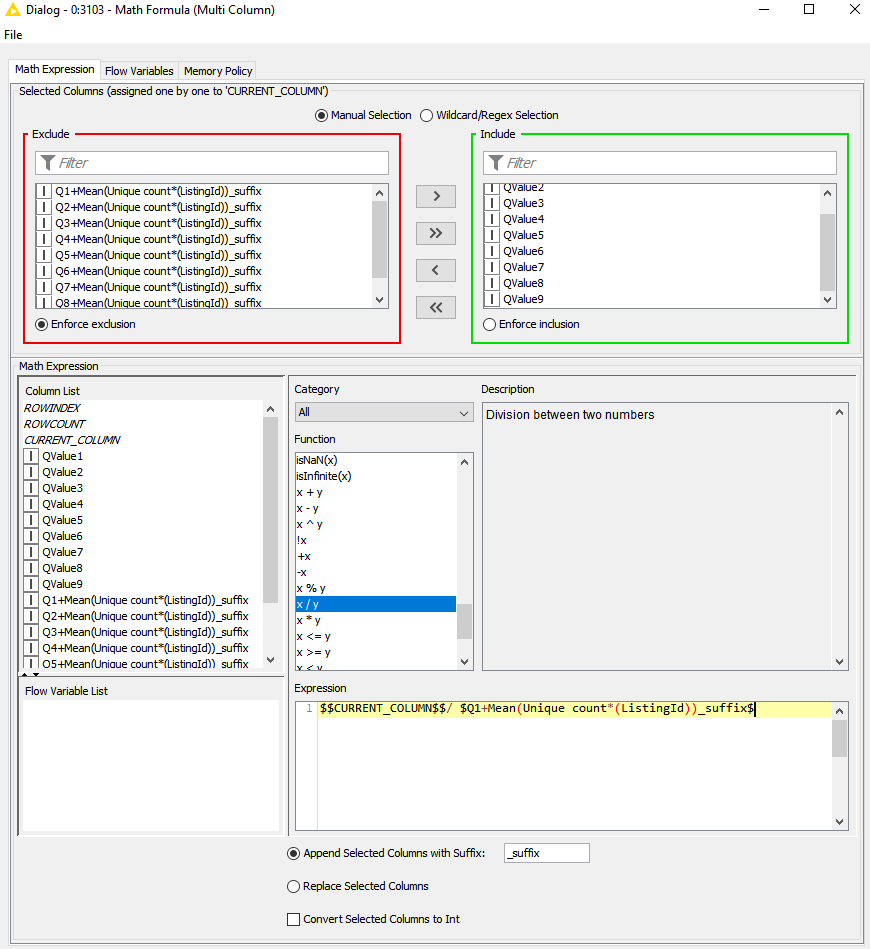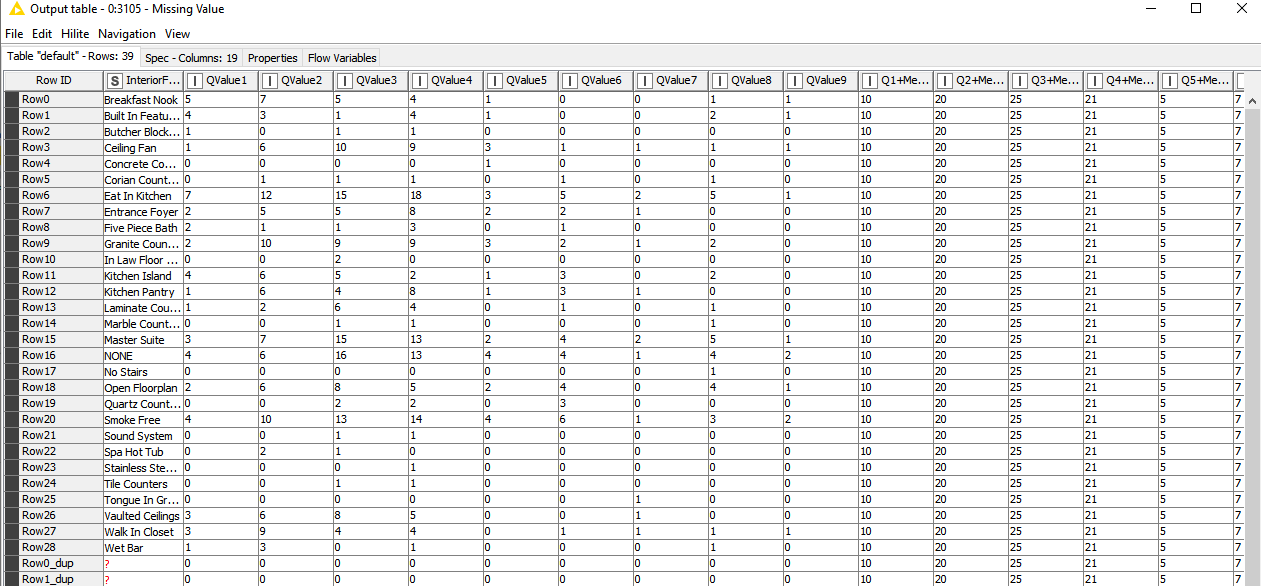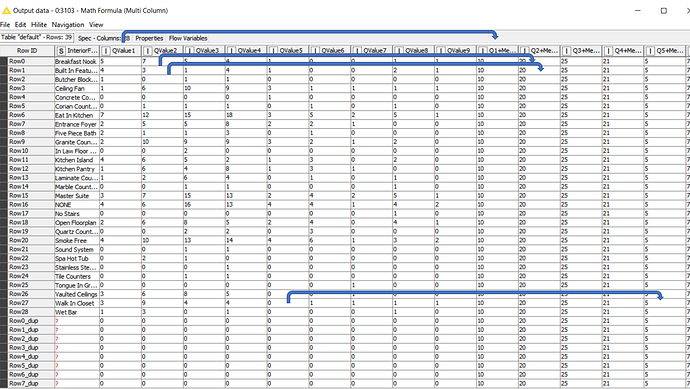 temp.xlsx (6.2 KB)