I am attempting to read-in the following date/times, where the day and month can be either a single or double digit, and have looked through a number of related threads without arriving at a solution.
1/1/2017 12:00:00 AM
1/1/2017 5:00:00 AM
11/15/2017 10:00:00 AM
In 3.235 "String to date" node I've tried;
*d/*M/yyyy *h:mm:ss aa (and with just a)
dd/MM/yyyy hh:mm:ss aa (and with just a)
d/M/yyyy h:mm:ss aa (and with just a)
I am in Wildcard mode for the first one, of course, though I cannot get a Match to Include, it stays stuck in Mismatch Exclude.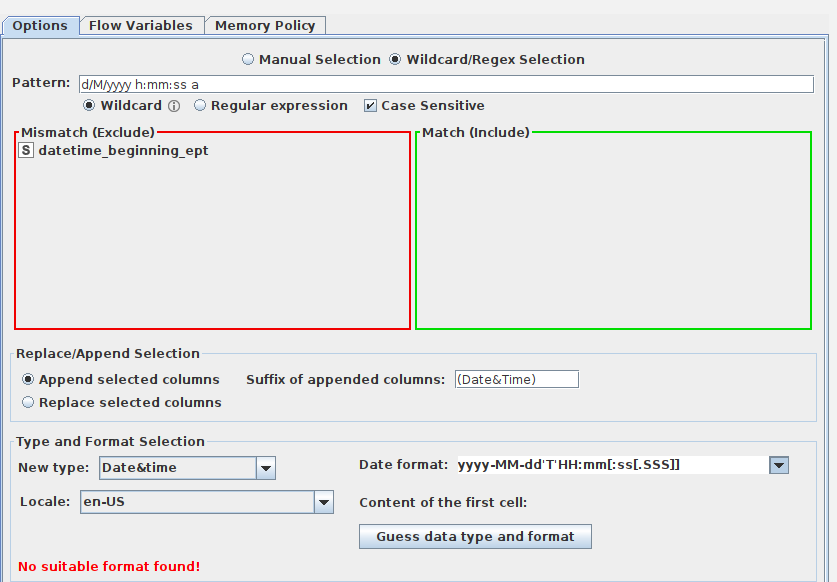 I was successful using this node on a different data source that was 24hr time and had a single format for datetime (e.g., 01/02/2017 01:00:00)
Am I using the right date conversion node for this datetime input format?