Hi @Vernalis,
the configurable IF/CASE Node might have one or even two bugs respectively glitches. The possible glitch is that the incoming ports on the Configurable End IF/CASE node are not disabled for the inactive branch.
That in turn I'd guess causes the flow variables getting passed wrong or overwritten. In the below screenshot I'd expect the fallback to propagate the variable but it is missing.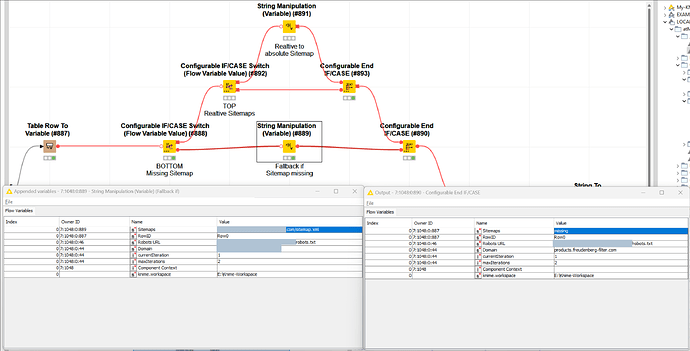 I will upload a test workflow immediately.
Edit: Here you go …
Cheers
Mike