Hello Knime Community
I have created multiple decision models with the Random Forest Node. To present this in front of people or document this in a paper I need to extract the decision model itself somehow. Is there a way to extract the model in any way (other then PMML)?
The Model Viewer (of a random forest learner node) in Knime does pretty much what I am trying to achieve but there is no way to extract the ruleset, at least I didn't find one.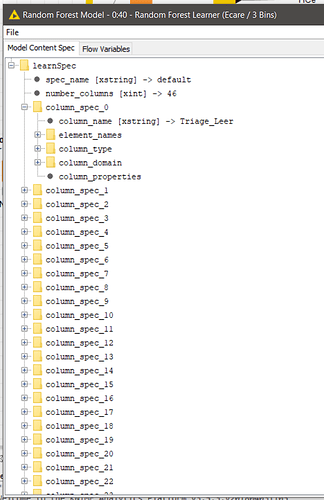 Is there a way to achieve something like mentioned here (decision tree view)?
If not, does any body know of a solution that could do this to a PMML file?
Thanks