Dear KNIMErs and KNIME Server/WebPortal users,
Since we updated to the new server (4.16.5) some time ago we're facing some strange cache-related issues. If we leave the browser (both Chrome and Firefox) open in some workflow directories of the WebPortal, after a while (probably when the server disconnect) we receive a "Something went wrong" message (see screenshot) and the WebPortal workflows cannot be accessed anymore.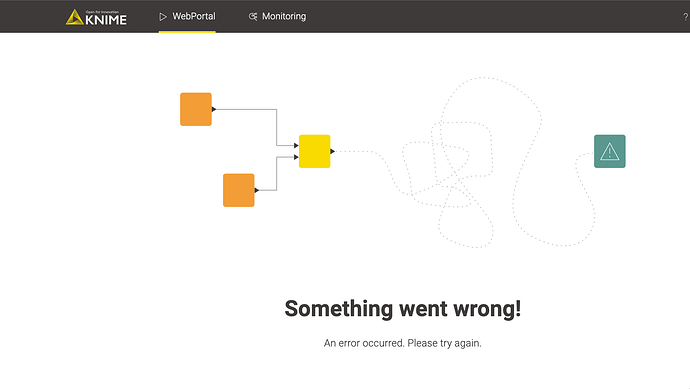 Luckily, we found that the error can be solved by clearing the cache of the browser but this is something that it's not trivial for all the organisations' members.
We never experienced such a problem with the previous versions of the server.
What is it due to? How can it be solved?
Thanks in advance for your help.
Best,
Gio