Hi,
I can't download the Geospatial Analytics Examples, who can help send the examples to my e-mails?
email:281115657@qq.com
Hi @eddy0620,
are you trying to download the exampels via KNIME or via browser? In KNIME, you may need to allow/configure internet access (e.g. via proxy). If that isn't possible, you should also be able to download the examples from the website after logging in, see the small cloud buttons: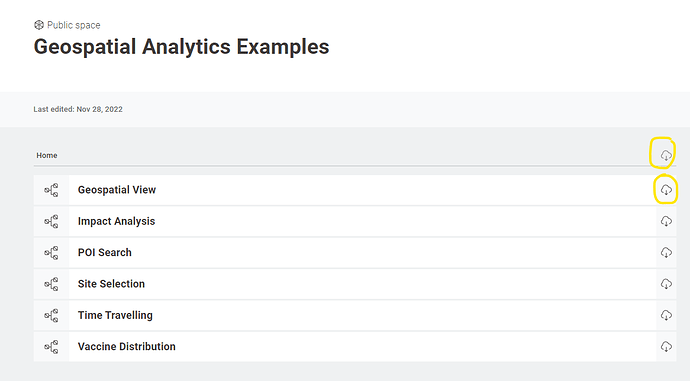 Kind regards
Marvin
This topic was automatically closed 90 days after the last reply. New replies are no longer allowed.