Hi
I've not spent much time trying to make component interactive views and have got a bit stuck.
If it's possible to do the following how is it achieved: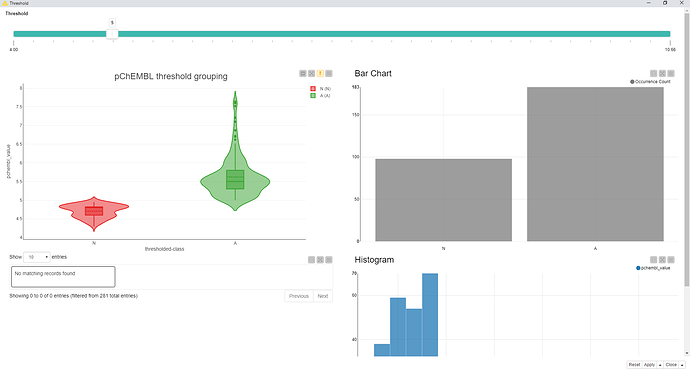 In the above composite view I want to have the slider Widget (Threshold) propagate the change to the graphs.
This is the contents of the component: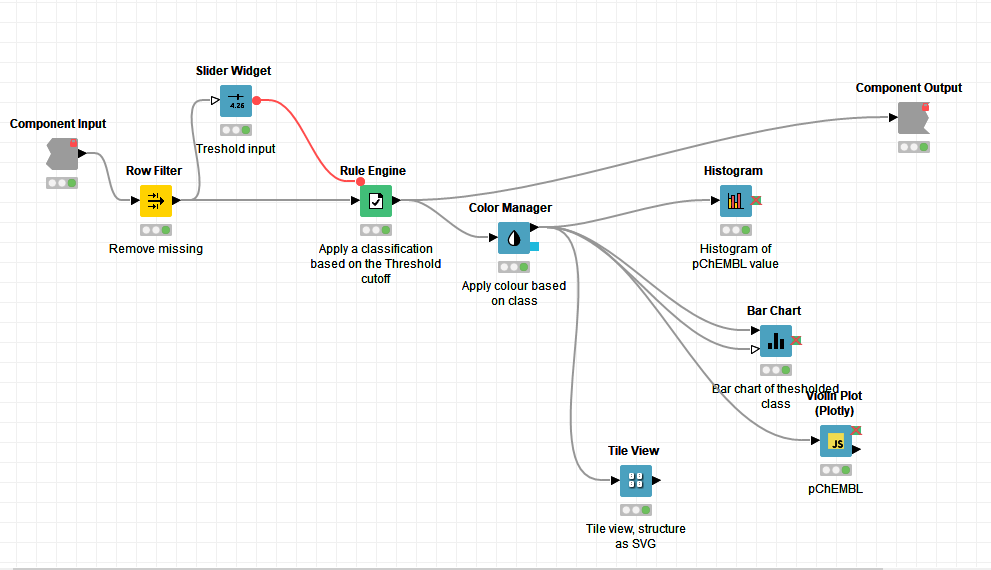 So what I'm after is to re-run from the Slider Widget on change. If I make a change, click apply close and then re-open the change appears to apply but this isn't the behaviour I was after.
Is there a mechanism for propagating this change on the fly?
Cheers
Sam