I have a long table that I'd to turn into a pdf-Report using. The table occupies half an A4 page and is several pages long.
I'd like to wrap the table around on the same page to occupy the full A4 pages. Ideally, I'd like to not split the groups. The final output would look something like this: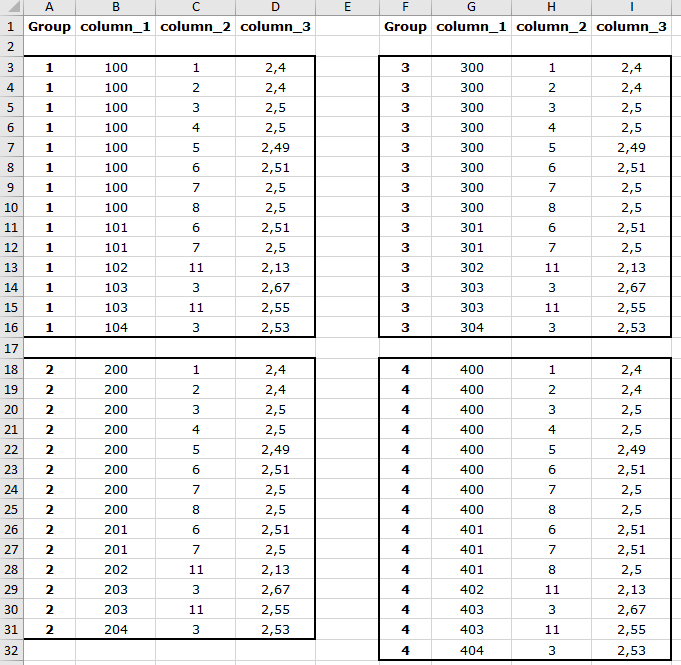 Is there any way to achieve that? So far I've only managed to print one group per page as a half-side table.