Why does this error occur?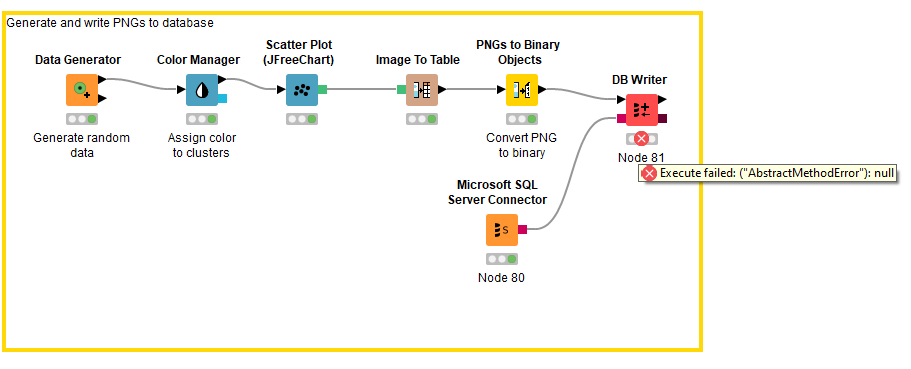 03_Read_and_Write_PNG_Images_in_Databases.knwf 1.knwf
(22.2 KB)
Hi there @arddashti,
can you use DB Writer node successfully in case there are no binary columns in input data? If so probably a mismatch between column types and you need to modify type mapping on Output Type Mapping tab of Microsoft SQL Server Connector node accordingly.
Br,
Ivan
This topic was automatically closed 182 days after the last reply. New replies are no longer allowed.