Hi,
I found an issue with the DB loader where Boolean Data (true/false) is wrongly uploaded to a MySQL DB. All Boolean values are stored as "true". Doing the same thing with DB writer everything works fine, though I don't think that it is a problem with MySQL-drivers.
Here is my test setup: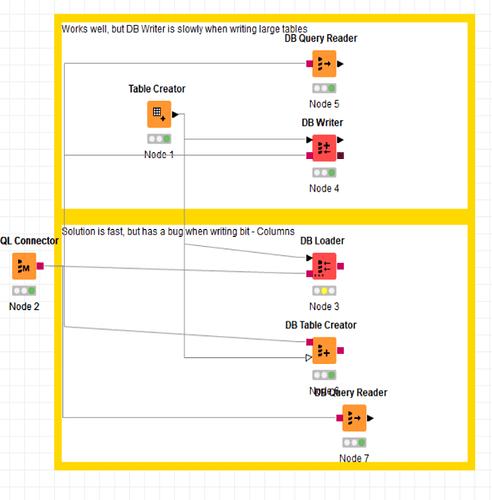 The Test-Table looks like: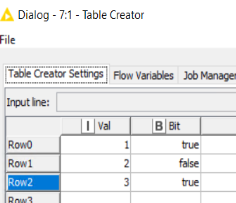 The MySQL-Connector has no special settings (all vanilla):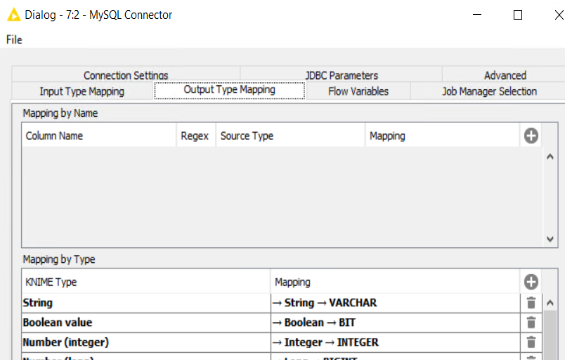 To use the "DB Loader" Node, I have to create a table first. Here are the settings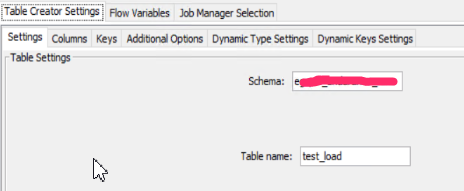 Nothing changed here:


After uploading the Table I checked the MySQL-DB content.
With DB Query Reader I receive:


The "false" value in Row1 is changed to "true"!!! (I found this issue after uploading several tables with 200 Mio rows each
)
As I meantioned, doing the same with DB Writer Node works perfectly.