Hi all…
Having trouble getting a basic auto-increment column written to my database (PostgreSQL). I'm using the "DB Create Node" to create a column for the primary key: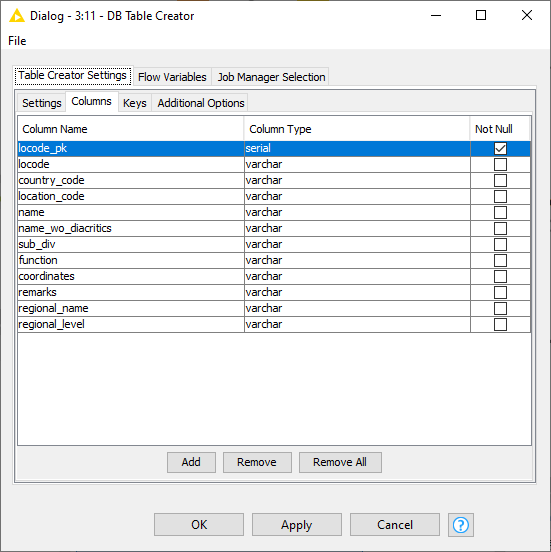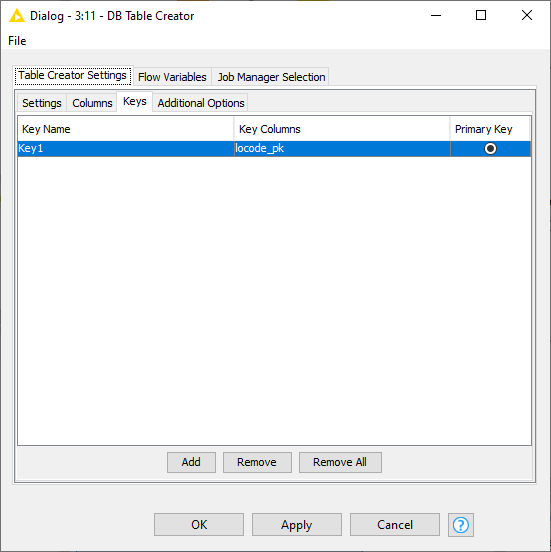 However, when I run the downstream "DB Writer" node (which does not include the primary key column), I get an SQL error:

I'm trying to view the error log through the View->KNIME Log, but I get an "Unhandled event loop exception" in the "org.eclipse.ui" plug-in.
Thoughts on how to troubleshoot? Or a better way of having KNIME auto-generate primary keys for me? I'm basically just stitching together a few CSV files and want to write to a table with a primary key that KNIME generates.
Jeff