Hi everybody,
I get this error message when trying to execute my workflow: "Execute failed: Input table's structure differs from reference (first iteration) table: different column counts"
This only occurs when I tick "Append columns with normalized class distribution" in the Decision Tree Predictor. If I don't click this option it works perfectly fine. I leave all the other settings unchanged.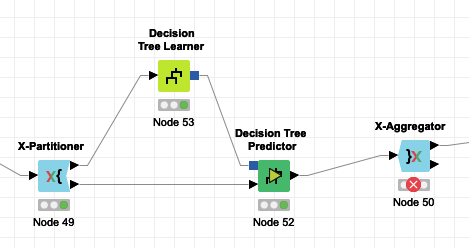 How can I solve this and what is the reason behind this error?
I am really looking forward to your help!