I am trying to generate a word count using python scripting for pulling a word count from a web page, but it appears the Python script can't detect the variable type, and I assume it's because of the XPath output from the previous node. I've looked through the 'to string' conversions, but I can't determine what the actual output from XPath is. Screenshows below:
Xpath Configuration: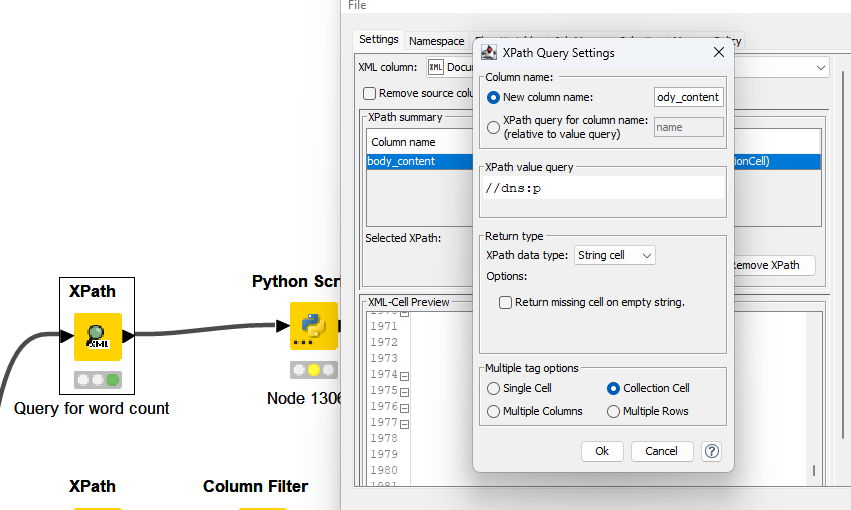 Python Script: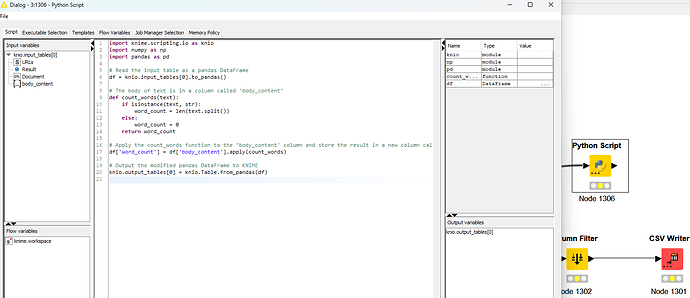 Output: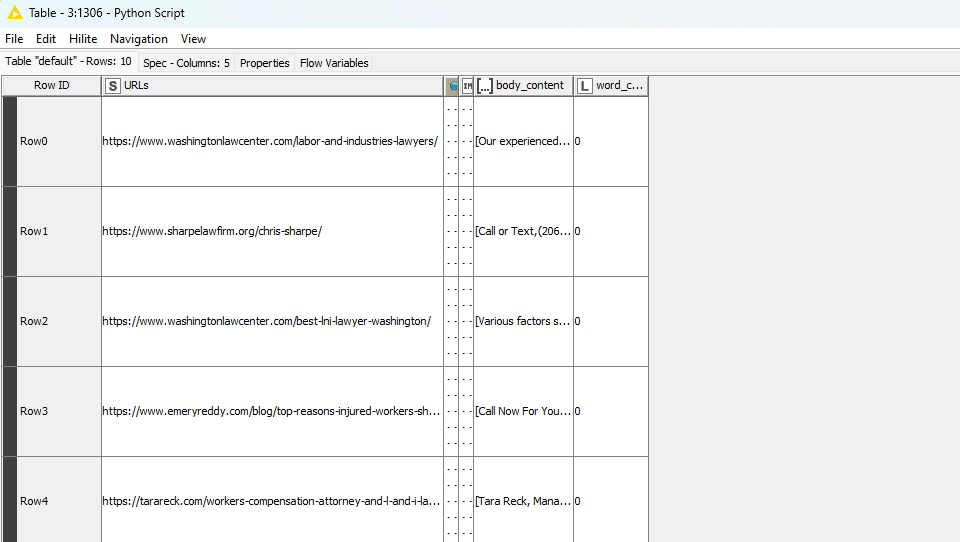 Does someone have an idea of what I am doing wrong here and how I can fix this?