Hello,
I have recently started using Knime and would appreciate for any help. And I'm apologizing in advanced for my english because it's not my native language.
Before I have created this topic I looked into some XPath tutorials (youtube, w3school) but I couldn't find a solution or I don't know what I'm doing wrong.
My problem is, that I want to select an attribute of a parent foreach child.
What I mean with this is that I want to create a table where in the first column is e.g. the name of the brand and in the second one are the models.
I made an example XML file for my problem: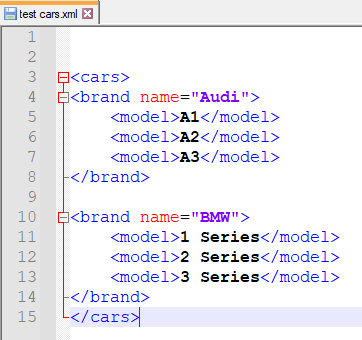 What I want to get: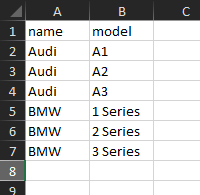 What I get currently for exmaple: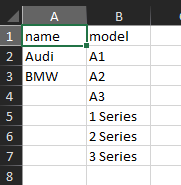 My current Workflow and the XML file are in the following file:
XML Test.knar (15.3 KB)
I'm thankful for any help.
Regards,
Musti