Hi dear colleagues,
I am completely new to KNIME. Can you please help on how to convert the year range(everything in () in year column) to individual years in that range. For Adam Lind to have 2011, 2012, 2013.
If you could also help me on how to convert to ranges but for one-year periods. For Adam Lind to be (2010-2011, 2011-2012, 2012-2013)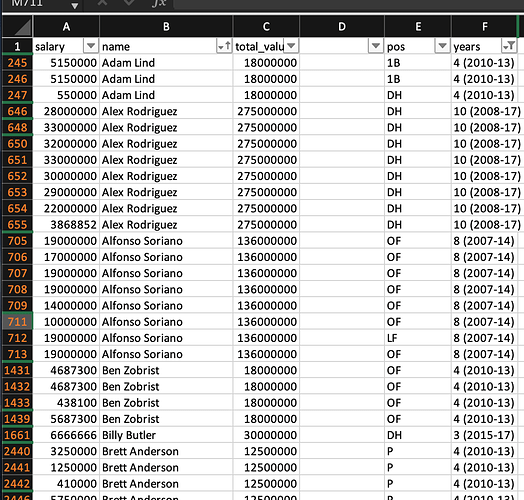 I attached the csv screenshot but I need the KNIME code.
Thank You