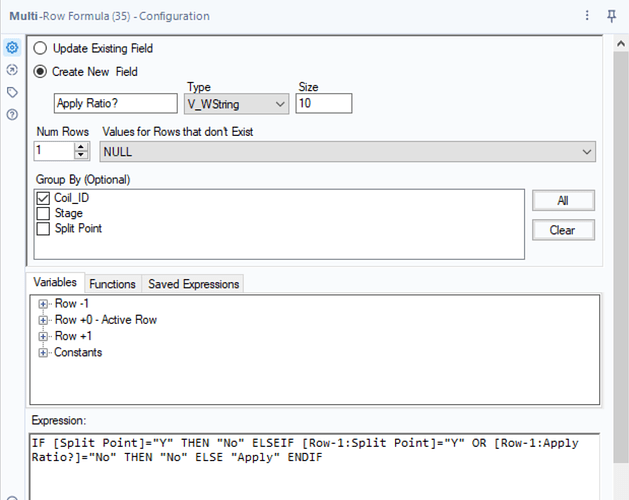 I have attached what the alteryx nodes is programmed to do, and an example which may be easier to follow then my explanation, the first column is coilID, the second is Batch Stage, the third is Split point, the 4th is Apply Ratio ? (the field we are creating)
it groups by coil ID, then the expression below IF split point = Y then we give an answer of "No" to the apply ratio field. Once it achieves this split ratio the remainder columns within that coil ID (with higher batchNo) are given the answer "No".
I have tried numerous times to achieve this with group by nodes and loops within Knime but i am struggling to get it to completely work, has anyone got a solution ?