Hi,
Knime, for whatever reason, decides to paste nodes quite often off or close to the edge of the workflow area: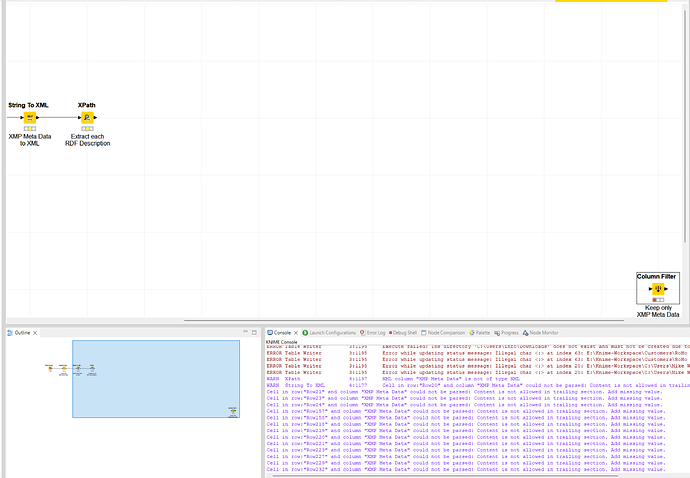 Only when right clicking on a particular spot, Knime "follows suit" and pasts the node(s) at that spot. Therefore, I'd like to suggest that Knime, when pressing CTRL + V, pasts the node at the center of the "stage".
When pasting multiple nodes it might become more tricky but I'd assume, since I i.e. moved the view to the place where I want to paste the nodes, similar to placing the cursor in Word or selecting a cell in Excel, that the leftmost node is placed in the center.
Could I explain my idea properly?
Best
Mike