Hi,
I am trying to open Birt report from KNIME 4.6.1 but KNIME is stuck in an unrespnsive state. There isn't a big amount of data to beloaded so not sure what is causing the issue.
The report designer is stuck on this screen: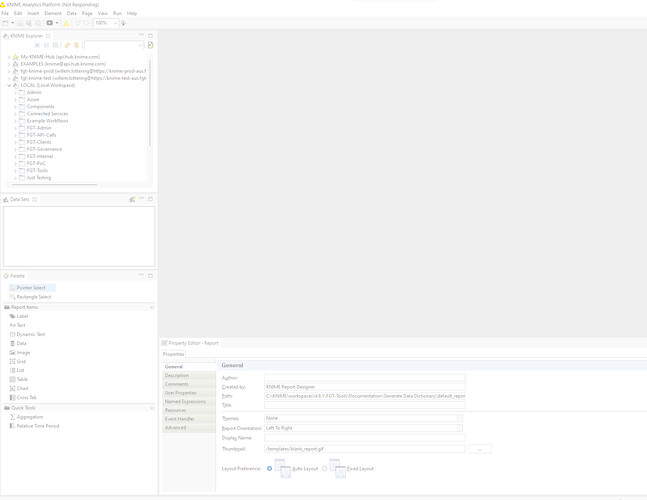 The data table has only 5916 rows of data and consists of 4 String columns with less than 50 character lengths.