Hi!
I created this very complex workflow that includes many nested shared components. I am a big fan of relative paths for that purpose, however if you nest shared components and use relative paths, then the update links break if you include the outer shared component from different levels of the project tree. This prevents me from creating a very flexible setup and I would actually need to use mountpoint relative links in order for this to work. If then somebody imports the project at a different level in the local workspace tree, all those links would break.
Therefore my question is, whether you could also include node-relative links in the type selection, because this would fix my issue: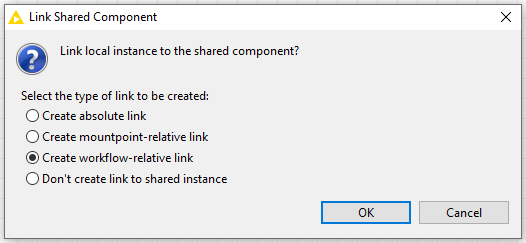 The setup of my demo workflow looks like this: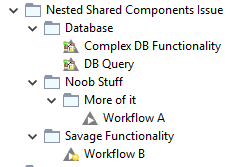 Which I also upload to this post:
Nested Shared Components Issue.knar (52.1 KB)
The workflow A & B (at different levels of the project tree) contain the shared component "Complex DB Functionality":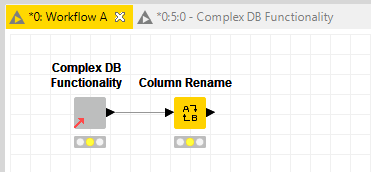 The "Complex DB Functionality" contains the nested shared component "DB Query":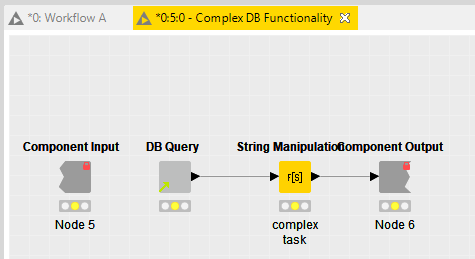 In this setup, the updates of the shared nodes will only work in either Workflow A or Workflow B but not in both because one will always have the wrong workflow relative path in the nested component:

So the solution in such cases would be to have node relative links (knime://knime.node/…)in the shared components for the nested component, which will let KNIME search at the right location for updates in any case.
On a side note I found this information at this link:

This seems not to be the case on my windows instances!