Hi,
I've noticed that by placing a benchmark node within a table row to variable loop, it's looping just once. After moving it out it worked again but it's rather tricky to collect meaningful information about possible memory leakage.
Edit: Modified the workflow but the issue still persists. By deselecting all nodes after start execution of everything it does not continue to run after the first iteration.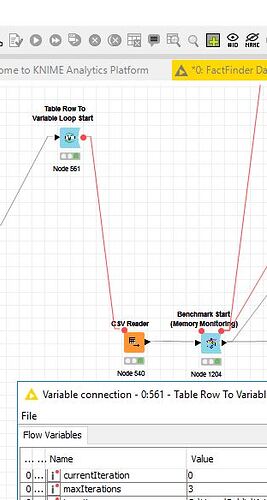 In fact if seems that by selecting the outer table row to variable loop the variable connection from the CSV reader "breaks" something. Not sure if that's an CSA reader or benchmark node issue then.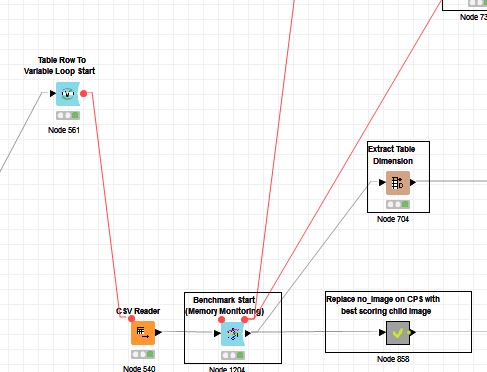 Update: Reason seems to be found in the end of the workflow. No error or warning was thrown but upon "rewiring" the workflow now runs as desired. What I presumably did wrong was not closing a branch directly through a data port but rather through a variable port.
Kind regards
Mike