Continuing the discussion from Cannot download examples in KNIME 4.0:
I was able to download examples and drag workflow from Hub to KNIME Platform successfully, but recently it doesn't work any more, with Error "NewWorkflowContainerEditPolicy" when I tried to drag workflow to platform. Error: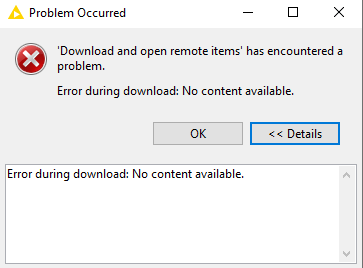 when I tried to open examples. (by the way, I'm in China). I can double click to get examples on platform without VPN, once I connect to VPN, Examples doesn't work anymore.
Best
Joy