Hi,
today Knime updated to 4.1.3. Now we cannot execute workflows on the Knime server. It gives us this error: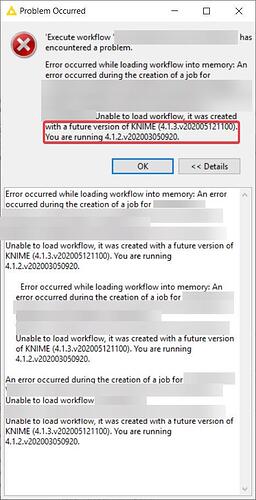 This is a screenshot of our About page on the local Knime: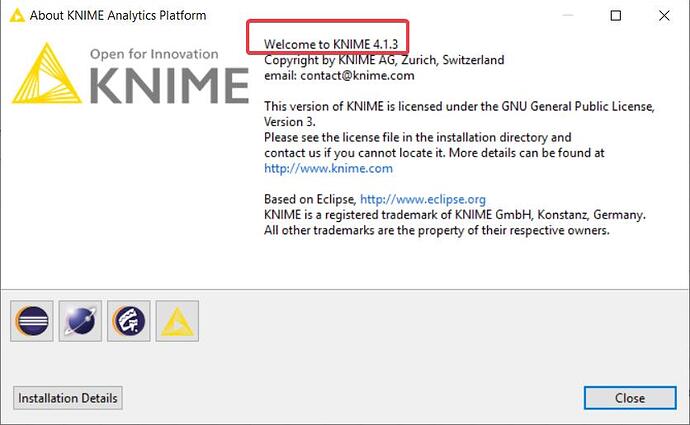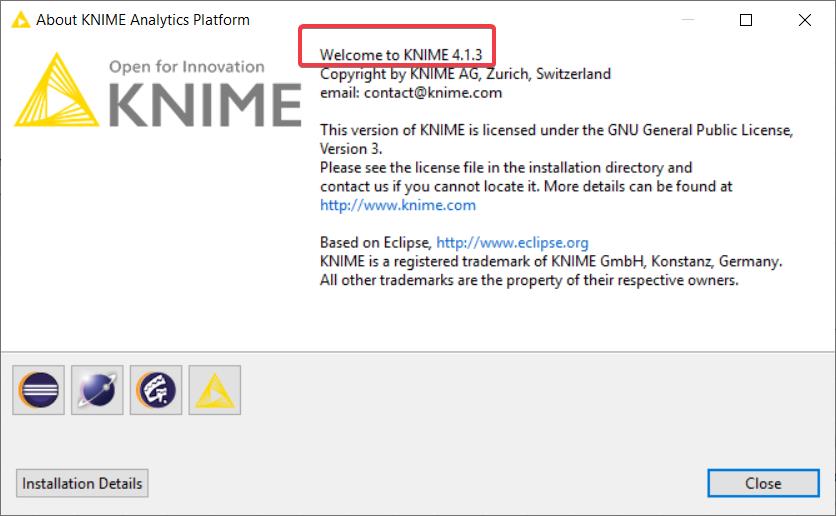 There seems to be something off as the version number should match.
Do we have to update the server as well when updating the local Knime version?
Edit: I tried to downgrade the local Knime version to 4.1.2, but now we cannot open the edited workflows any more. This is very annoying. I suppose there should be a warning or something about this problem when updating Knime.
Edit2: I checked the admin page in the Knime portal for the server version: 4.10.2.0049-7b4f0f3b6
Is this correct?
Thanks,
Johannes