Hi all, I'd like to throw this out. The input table has this pattern:
The task is to use the marking from Column 2 to group together rows from Column 1 to get this table: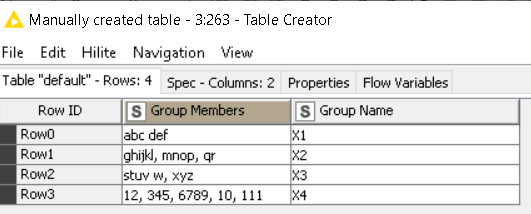 The solution must satisfy these conditions:
The first row can sometimes be marked X on Column 2, and can sometimes be a missing value.
The last row is always marked X.
I'm looking for a fully automated solution.
Please have a go at this.
Thanks!