Hello,
is it possible to remove/clear Excel filter on the sheet before read with the Excel Reader node?
Thx,
Roland
Hello @rolandnemeth
You can deal with it by deactivating the Skip hidden rows' check box in advanced settings.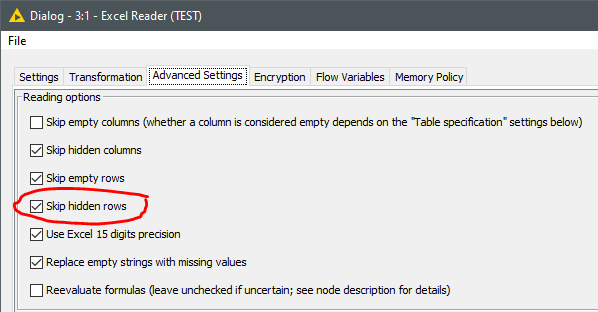 BR
This topic was automatically closed 7 days after the last reply. New replies are no longer allowed.