Good morning,
I happen to recognize a few node inconsistencies amongst which
also surfaced. Whilst many nodes can be configured and execute even if not corresponding column type is present, the Collection to String can be configured but fails to execute.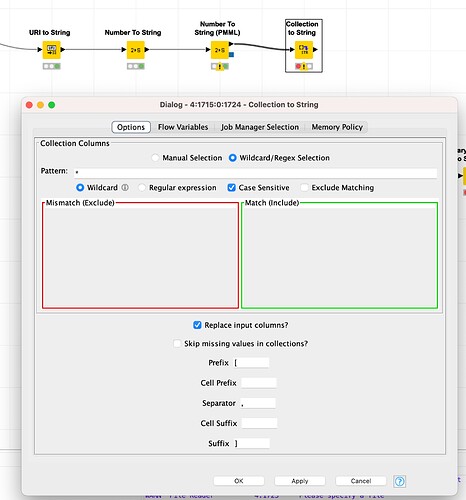 Suggestion
In order to ensure workflows can proceed processing (soft fail), as data might not be consistently present or compliant, I'd like to suggest to add an option make make it default behavior to not break if corresponding collection type columns are not present.
Best
Mike