Hi,
in regards to
I'd like to bring to your attention inconsistent node behaviors which break the execution of the workflow.
Several nodes, despite no matching column input type is present, can be configured and executed. Like: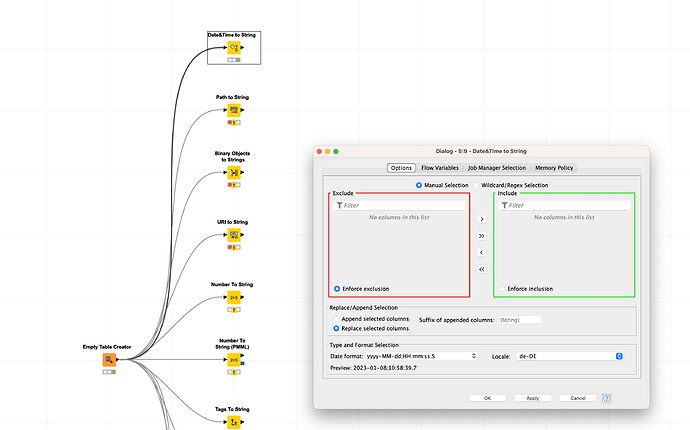 However, other's can't be configured like:
and some can be configured and executed but throwing a soft error like:

Suggestion
In order to ensure workflows can proceed processing (soft fail), as data might not be consistently present or be compliant, I'd like to suggest to add an option make make it default behavior to not break if corresponding collection type columns are not present.
best
Mike