Hi,
I'm struggeling a bit with getting a list comparison done.
I found following post pretty helpful, but finally i can't apply it on my problem to get it running. Comparing Lists
I need to compare n:n numbers of list, and not just against one "master".
As an example, i just typed in excel to make clear what i try to achieve for an large data set.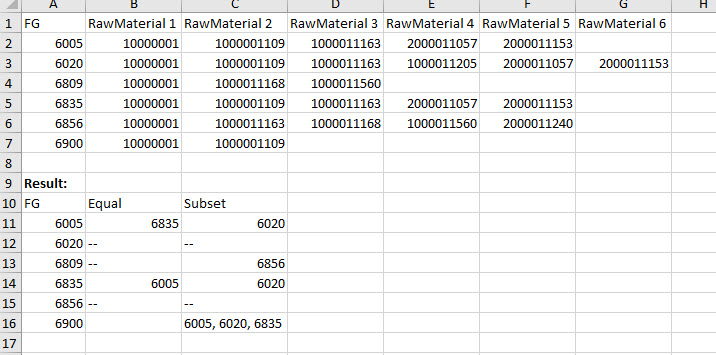 Any recommendation, how to start?
Thanks a lot
Chris