Hi Everyone,
i have the similar problem to the one described here:
KNIME 4.3: Conda Environment Propagation installing all necessary packages except for one. But i don't have any nods yet, the error occurs when i go to Preferences/KNIME/Conda.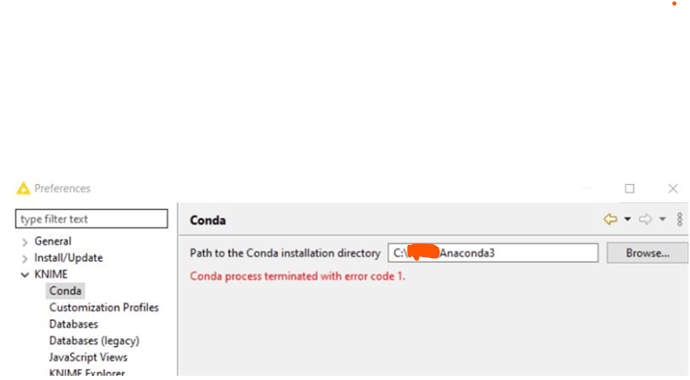 Some wrote in the previous topic that maybe it is missing fitter library or conda environment should be changed from the base to some other. So i installed fitter, i cloned conda environment and switched to the cloned one (in conda) but of course it changed nothing. I'm not even sure if this had any chances to work when my error is at the stage of passing the path to conda. When i go to the Preferences/KNIME/Python there are no conda environments available. Any ideas what else can be done here?
Thank you in advance!
but when i get this error on that stage am I even able to change the environment?