Hello KNIME Community,
I am absolutely obsessed with the new conda environment propagation node in KNIME 4.3. I have tested out it's functionality with coworkers and it is correctly installing all of the necessary packages except for one in a custom component I built. The component uses pandas, numpy, scipy, matplotlib, and a probability distribution fitting library called fitter. All of the packages are correctly being installed on brand new conda environments except for fitter and I'm not sure why. Here is a screenshot of the configuration window for the conda environment propagation node: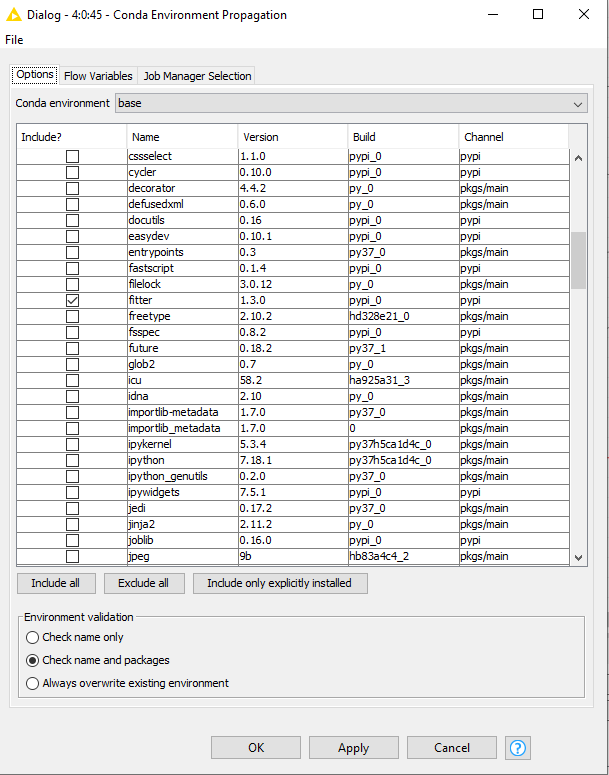 so you can see that fitter is selected and I am also including pip of course. Here is a screenshot of the error when the component tries to run on an environment without fitter installed:

I know the obvious workaround is installing fitter manually and that works but I'm just hoping there is something I'm missing or some sort or workaround that would allow me to avoid that! I also just wanted to point it out to the community because this might not be the only package this new node is struggling with!
Thank you in advance for any help!