Hello KNIME Users,
Greetings to all!
I was searching through the forum but did not find any solution to below:
I am trying to convert string to date&time data type. I know of the node "String to Date&time" but that node only accepts one format.
But, I have 2 formats of date one column as below: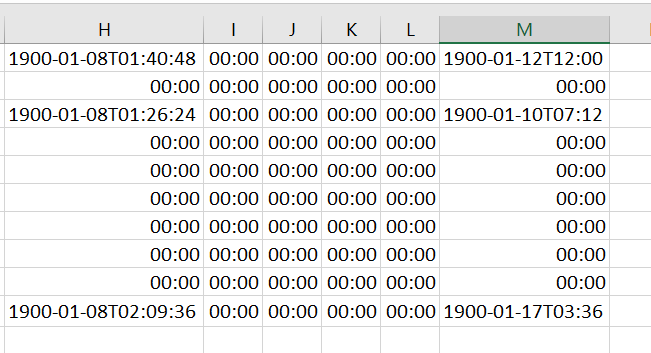 here I want to extract these 6 columns as date&time from string data type.
I configured "String to date&time" node to extract using following configurations: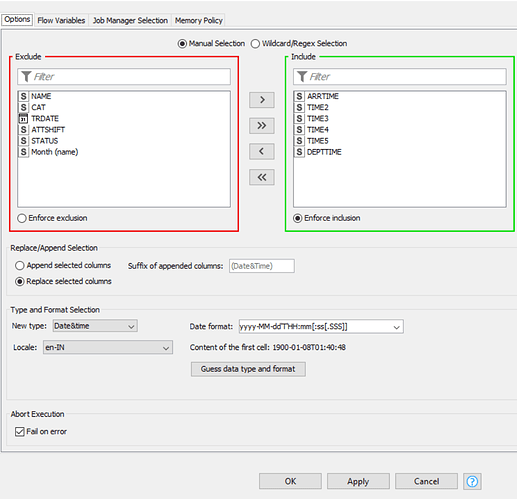 Here it does work for the one I parsed but throws error on 00:00 as below:
ERROR String to Date&Time 0:7 Execute failed: Failed to parse date in row '1: Text '00:00' could not be parsed at index 0
Kindly help me understand how I can parse multiple date formats from same column from string to date and time data type using KNIME?
Thanks in advance!