Hi, I created a KNIME simple workflow that takes data from Postgres and pushes to Snowflake.
There is currently no staging layer, like S3.
I'm just writing the records to an empty table in Snowflake below. Please ignore the error in the last node. For 10M rows, it is done by 5% in 30mins, so it takes ages!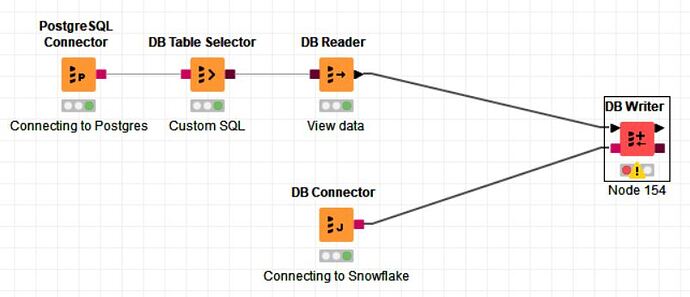 What should I do to increase the speed of writing?
Is it better to create a table with DB Table Creator, then writing data?