Hello I have built a workflow that uses the "SubGraph Extractor" node and when trying to load it, I have the following error:
Status: DataLoadError: Unable to load port content for node "SubGraph Extractor": Data cell implementation 'org.knime.network.core.knime.cell.GraphCell' not found.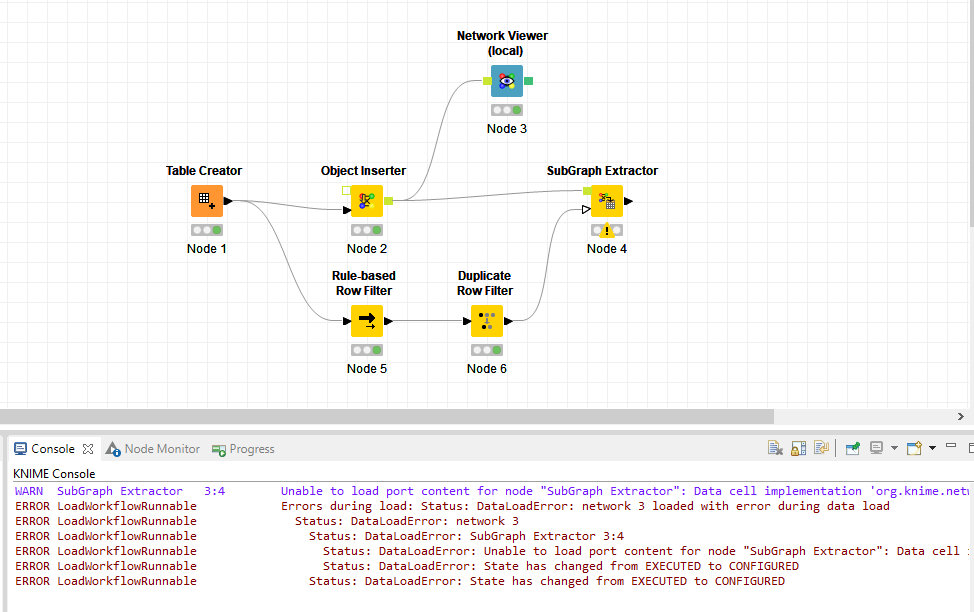 You'll find my example workflow enclosed. When I execute the node again everything works as expected. What do I need to do to have this workflow loading properly?
network.knwf (16.2 KB)