Hi,
I am missing two very important options in the (Nearest) Join Node.
First of all, a unit for the distance is crutial. There is an important difference between 20 meters and 20 kilometers.
Second, it would be great to add a Field Merge option. Whenever you join inputs, most of the time attributes of one input should be computed in someway, for example the sum, the average or the mean . That has to be done in the join node, as imho that cannot be done in later nodes or after this process.
An example: I'd like to join the borders with the points. But I want to know, what is the overall sum of the numbers within these borders (one of many attributes of the points). For A that would be
18, for B 24. For another attribute I'd like to know the Max. etc. So the calculations depend on the input columns of each and every input node.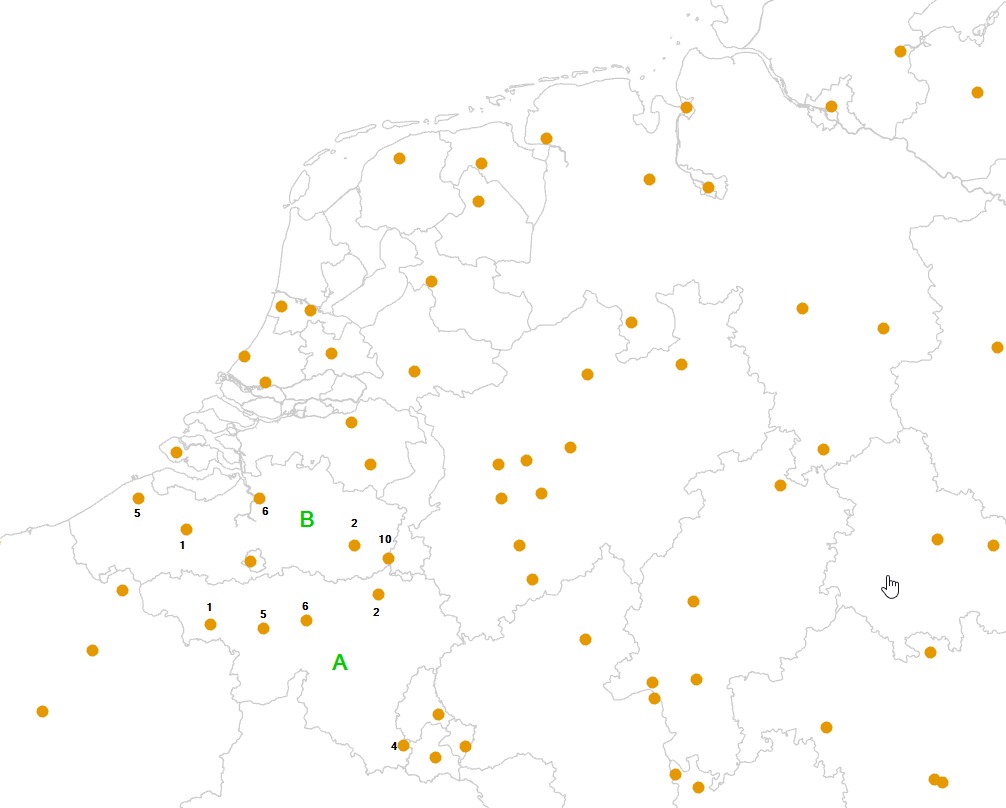 Thanks!