I would like to know if someone can help me.
I have the following table that has columns with hierarchy as shown here
I would like to be able to have a new column or the same Name column with the names down depending on the one at the top.
If I get to what it says total, then a new name should appear.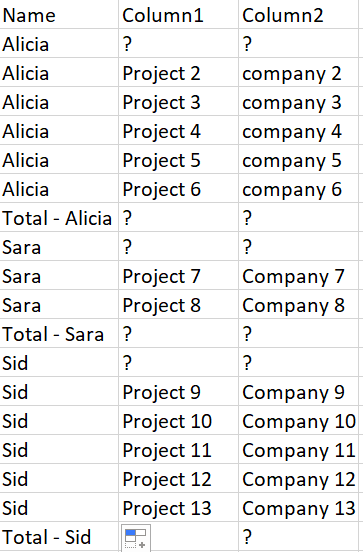 I tried to do some kind of rule based iteration, but I didn't have good results. The data always changes, so it is untenable to have a rule according to the row ID.
Best