Hello,
I'm tring to get the results of a table in an html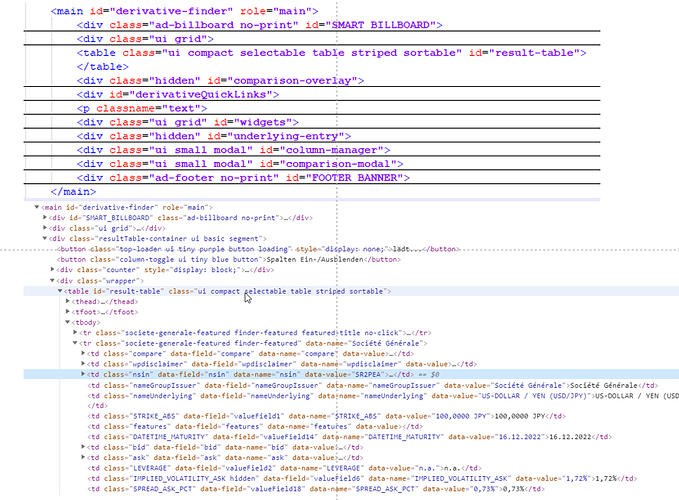 web page. I used the palladian html retriever and parser. I have the Problemthat some elements in the parsed html source are missing. in the picture you can see the difference between the parsed html in KNime and the original one from google Chrome.
Do you know if there is a solution or an ylternative way to get this table ?
Thank you,
Roberto
here the workflow too.KNIME_html.knwf (12.0 KB)