Hi, I'm fairly new to Knime and I might have missed something obvious, but I can't make an API Get Request with "dynamic" credentials.
I tried to use Flow variables, Flow variables to Credentials and NTLM credentials (as stated here : GET Request Authentication Credential Weirdness ) without any success.
And I don't want to use Workflow credentials to set at each startup.
As soon as I remove the Password field from the Basic Authentication view the query fails with an 401 Not Authorized response.
Credentials hard-coded works

Credentials as Flow variable


Credentials as Variable to Credentials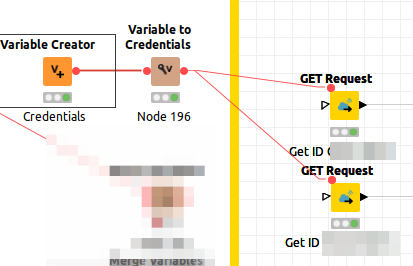 NTLM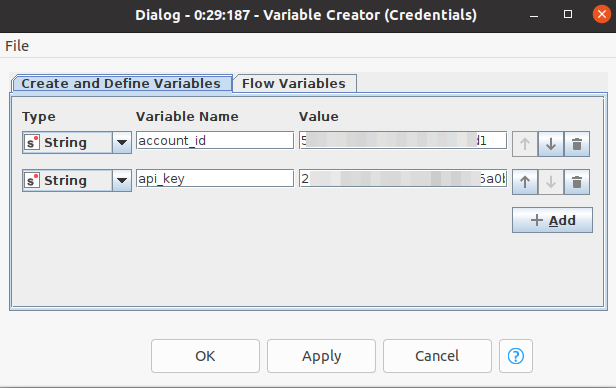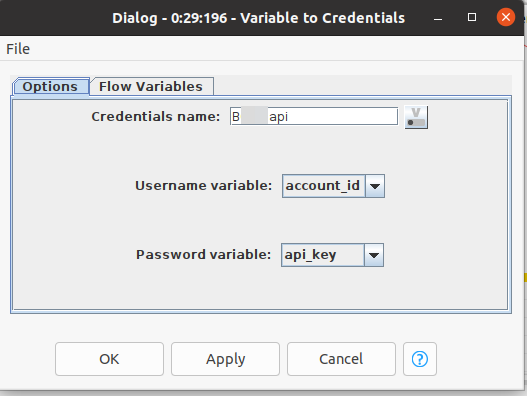 don't works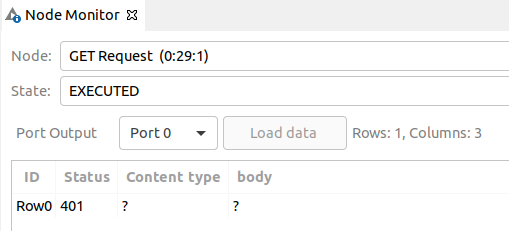 Can anyone help me or tell me if this is a bug please ?
Thanks in advance
Bonus question : Can I use a variable (as soon as it works with this setup) in a Header value ?

---
Knime version : 4.5.0
on Ubuntu 20.04.3 LTS